Saturday, 17 September 2016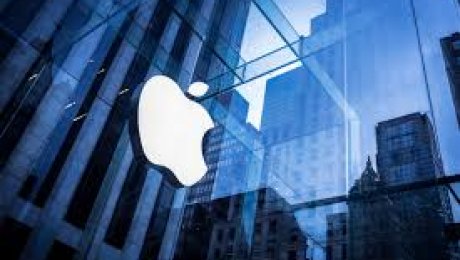 According to business insider and Payment Briefing a group of South Korean finance firms including Hankook NFC, Kona I, and Cashbee held discussions to start a complaint against Apple with the Fair Trade Commission and Korea Communications Commission, according to Business Korea.
As a result of Apple's closed API policy for NFC capabilities. The firms' main complaint is that Apple limits access to the hardware necessary for firms to build NFC-enabled applications, like proprietary mobile wallets. Because Apple holds a virtual monopoly over its NFC chip, these firms are frustrated that they can't build proprietary iPhone apps for contactless functions that customers want, like transit payment, particularly since NFC-based apps are popular among South Korean Android users.
The Korean firms' plan to file points to a trend that's gaining momentum:
Korean firms aren't alone in their fight against Apple. This complaint comes on the heels of one filed by several of Australia's biggest banks at the Australian Competition and Consumer Commissions (ACCC), who are looking to collectively bargain for similar access to Apple's NFC hardware in order to build their own mobile wallet applications. The Korean firms are not only using the Australian banks fight as precedent, but hope to achieve success against Apple in tandem with those banks, Korea NFC CEO Hwang Seung-ik told Business Korea.
These fights could be lengthy. The Korean fintech firms plan to push forward with their complaint by holding another meeting at the end of September. Meanwhile, it's likely the ACCC will release their decision about Australian banks in October, which could ultimately impact the future of the Korean firms' complaint. And in the next few months, it's likely we'll see more firms from various countries across the world file complaints against Apple, which could put pressure on the firm to change the way it approaches access to its NFC hardware.
Mobile payments are becoming more popular, but they still face some high barriers, such as consumers' continued loyalty to traditional payment methods and fragmented acceptance among merchants. But as loyalty programs are integrated and more consumers rely on their mobile wallets for other features like in-app payments, adoption and usage will surge over the next few years.
Evan Bakker, research analyst for BI Intelligence, Business Insider's premium research service, has compiled a detailed report on mobile payments that forecasts the growth of in-store mobile payments in the U.S., analyzes the performance of major mobile wallets like Apple Pay, Android Pay, and Samsung Pay, and addresses the barriers holding mobile payments back as well as the benefits that will propel adoption.
Here are some key takeaways from the report:
In our latest US in-store mobile payments forecast, we find that volume will reach $75 billion this year. We expect volume to pick up significantly by 2020, reaching $503 billion. This reflects a compound annual growth rate (CAGR) of 80% between 2015 and 2020.
Consumer interest is the primary barrier to mobile payments adoption. Surveys indicate that the issue is less the mobile wallet itself and more that people remain loyal to traditional payment methods and show little enthusiasm for picking up new habits.
Integrated loyalty programs and other add-on features will be key to mobile wallets taking off. Consumers are showing interest in wallets with integrated loyalty programs. Other potential add-ons, like in-app, in-browser, and P2P payments, will also start fueling adoption. This strategy has been proved successful in China with platforms like WeChat and Alipay.
In full, the report:

Forecasts the growth of US in-store mobile payments volume and users through 2020.
Measures mobile wallet user engagement by forecasting mobile payments' share of their annual retail spending.
Reviews the performance of major mobile wallets like Apple Pay and Samsung Pay.
Addresses the key barriers that are preventing mobile in-store payments from taking off.
Identifies the growth drivers that will ultimately carve a path for mainstream adoption.
Look like that there will be soon NFC enabled in Iphone
Thursday, 08 September 2016


OSLO, Norway–(BUSINESS WIRE)– Thin Film Electronics ASA ("Thinfilm") (OSE: THIN.OL; OTCQX:TFECY), a global leader in printed electronics and smart systems, today announced it has been named the recipient of a 2016 IoT Evolution Asset Tracking Award for OpenSense™, its revolutionary NFC (Near Field Communication) product.
The award was given by IoT Evolution World and IoT Evolution Magazine, leading print and online publications covering the broader "Internet of Things" marketplace. It honors "excellence in innovation utilizing IoT technologies to automate the asset tracking functions to increase efficiencies, reduce theft, or optimize utilization of the asset."
Other companies receiving the award for 2016 include AT&T, Impinj, BioLife Solutions, and Sprint.
"We have a great ecosystem at the heart of IoT, and the IoT Evolution Asset Tracking Award highlights innovation within asset management," said Carl Ford
, CEO & Community Developer for IoT Evolution. "In selecting the winners, I have been impressed with the ingenuity and real-world application of the award winning products."
OpenSense tags are thin, flexible labels that can detect both a product's "factory sealed" and "opened" states and wirelessly communicate with the tap of an NFC-enabled smartphone. The tags, which are virtually impossible to clone, contain unique identifiers that make it possible to authenticate products and track them to the individual-item level using powerful software and analytics tools. In addition, the tags remain active even after a product's factory seal has been broken, empowering brands to extend a targeted dialogue with manufacturers, supply chain partners, retailers, and consumers alike.
"Thinfilm is pleased to receive this award, especially given its focus on technology innovation for IoT-related applications," said Davor Sutija, CEO of Thinfilm. "Whether verifying that a product has not been tampered with throughout the supply chain, validating its authenticity, or confirming its continuous sealed state, OpenSense helps businesses take asset tracking to an entirely new level."
About Thin Film Electronics ASA
Thinfilm is a leader in the development and commercialization of printed electronics. The first to commercialize printed, rewritable memory, the Company is creating printed systems that include memory, sensing, display, and wireless communication, all at a low cost unmatched by any other electronic technology. Thinfilm's roadmap integrates technology from a strong and growing ecosystem of partners to enable the Internet of Everything by bringing intelligence to disposable goods.
Thin Film Electronics ASA ("Thinfilm") is a publicly listed Norwegian company with headquarters in Oslo, Norway; product development and production in Linköping, Sweden; product development, production, and business development in San Jose, California, USA; and sales offices in the United States, Hong Kong, and Singapore. For more information, visit www.thinfilm.no.
This information is subject of the disclosure requirements acc. to §5-12 vphl (Norwegian Securities Trading Act).
View source version on businesswire.com: http://www.businesswire.com/news/home/20160908005536/en/