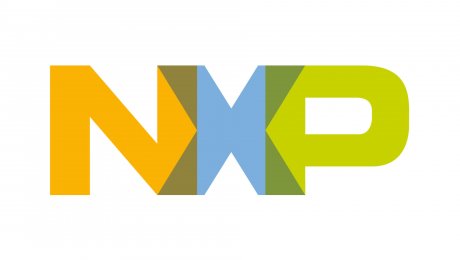 According to a report by Wall Street Journal confirmed  by FORBES & BLOOMBERG & Tech times American semiconductor company Qualcomm is currently working on a deal for the acquisition of another chip manufacturer, NXP Semiconductors.
According to the Wall Street Journal, Qualcomm is looking to finalize the acquisition within the next three months. Analysts estimate that Qualcomm may have to spend as much as $30 billion to acquire the Netherlands-based chip maker, in what would be the latest shift in the arena of semiconductors.
Note that Japanese internet and telecommunications conglomerate SoftBank announced its takeover of UK-based chip designer ARM Holdings for $32 billion back in July.
A Deeper Look Into NXP Semiconductors
NXP Semiconductors, which was formerly known as Philips Semiconductors, was founded in 1953. In 2002, the company partnered with Sony and invented the NFC technology found in modern smartphones running on both iOS and Android. The technology provides the backbone for contactless mobile payment systems such as Apple Pay, Android Pay and Samsung Pay.
NFC is also capable of smartphone automation via NFC tags. It also has applications for games and gaming controllers. In fact, Microsoft released a Kinect development kit that incorporates NFC technology.
Aside from NFC chips, NXP also has its own lineup of automotive microcontrollers and processors as well as RF products and ARM SoCs.
– See more at: http://www.techtimes.com/articles/180205/20160930/qualcomm-planning-to-buy-nxp-semiconductors-for-30-billion-how-the-acquisition-will-impact-chip-sector.htm#sthash.Q054zYeT.dpuf
In 2006, NXP was sold to a group of private equity investors but it wasn't until 2010 that it completed its IPO. In 2015, NXP acquired Freescale Semiconductor, a Texas-based chip designer and manufacturer, for $12 billion.
The acquisition of Freescale cemented NXP's position as the leading automotive chipmaker and added to its existing business in audio infotainment, vehicle networks and security. NXP automotive unit chief executive Kurt Sievers commented that the Freescale acquisition pushed NXP into new application areas in cars including powertrain, safety and body electronics.
NXP reported a $6.1 billion revenue for 2015 that gave the company a $1.5 billion net income. As of this year, the chipmaker listed a total of 45,000 employees that work in its manufacturing sites, wafer fabs and test and assembly facilities in more than 35 countries.
How Qualcomm's Acquisition Of NXP Impacts The Chip Sector
Analysts think NXP's product portfolio complements that of Qualcomm's. Moreover, when Qualcomm acquires NXP, it can open new lines of business and put the company in a dominant position as an automotive chip supplier.
Note that Qualcomm has been poking at the auto industry as of late and started to introduce chips and modems that are specifically tailored for connected automobiles, that is the Snapdragon 820.
Moreover, branching out to new markets can help ensure that Qualcomm financials stay solid. The company's revenues have fallen significantly starting from Q2 2015 due to canceled deals and underperformance within the smartphone market.
Qualcomm's plans of expanding its business beyond mobile computing is evident in the recent release of Snapdragon 600E and 410E SoCs, which are both open to third-party distributors.
"Snapdragon is a powerful and versatile processor with many potential applications in a wide variety of IoT applications and we can now offer this technology to a much wider range of customers with the additional benefit of long-term support and availability," says Qualcomm SVP of product management Raj Talluri.
Both chips can be used on robots, smart appliances and everything in between.
– See more at: http://www.techtimes.com/articles/180205/20160930/qualcomm-planning-to-buy-nxp-semiconductors-for-30-billion-how-the-acquisition-will-impact-chip-sector.htm#sthash.Q054zYeT.dpuf