ABOUT NEXTMEGABYTE & GREENITCO TECHNOLOGIES PVT LTD
Complete IT Solutions for infrastructure, IOT, Asset management, website management & HR Sourcing.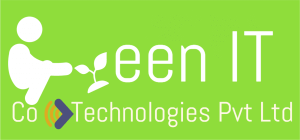 About Nextmegabyte, is a brand of Greenitco Technologies Pvt Ltd is a Software Consulting firms, Offering end-to-end solutions such as Turnkey IT Solutions, Hardware, IT Asset Management, Asset Auditing, NFC Solutions, Technical Recruitment, Contract Staffing right from website designing / SEO/ ISO certification assistance. We are technology oriented company, which has helped us to manage the large customers of client's services.
We are the leading IT solutions provider service company in India. We align ourselves with our customers as partners to assist them in achieving their goals and objectives. We have developed a reputation as a premier vendor, especially in the area of IT Solutions. Our reputation for service is second to none, and our entire staff stands ready to work with client and client staff in any way, that we can be of assistance. We would be delighted to demonstrate to you how our services can be 100% resourceful to client organization. Our primary objective is to enhance our customer's requirements. We provide cost effective solutions backed by excellent service to allow client to concentrate on RIGHT and PERFECT MATCHES.
Talking more about Nextmegabyte, we too select our clients very carefully, to be certain; they will enhance our partnerships with our resources. We respect that relationship. Our distinguished record with our customers sets us apart from all competition. We work very hard to make our customers even more successful. Our Clients are our partners: we act together to solve their immediate and long-term goals. We would also, welcome the opportunity to meet with you and discuss the Offer and get an Understanding of your new challenges.
We begin our journey in year 2016; we have built over 1 Years of Trust & Services and became one of the most "Reputed and Reliable solution provider of hardware and software products. We have over 15+ years of technical expertise in this Industry.
In Western India, Nextmegabyte is synonymous with Customer Satisfaction and Trust. Check what our customer say about Nextmegabyte.
We focus on meeting and exceeding the utmost expectations of our customers.  We are positioning ourselves with a range of reliable solution provider having superior service delivery showcasing above expectation.
The founder of Greenitco technologies Pvt Ltd, Mr. Bharat Gupta, has immense industry & technical knowledge and is committed to deliver innovative, unique and customized solutions to customers
Talkingmore about Nextmgebyte and Greenitco Technologies, we are professional, innovative, young, friendly, open-minded, easily accessible, technologically oriented enterprise to help the business thrive
Being experience of over 15 years in this Industry has helped us to understand customer's pulse. The Nextmegabyte vision is to be the most preferred solution provider in India when it comes to technology and creating benchmark in "Value Creation" and "Services" through the quality of products, excellence of its people, its innovative approach and overall conduct. Underpinning this vision is a performance culture committed to aspiration targets, safety and social responsibility, continuous improvement, openness and transparency.
 Our policy:
– We take ownership of customer's problems
– We listen to our customers & available round the clock
– We provide post sales services and technical guidance
– We are committed to deliver tangible value to customers
To know more about Nextmegabyte, please contact us
Contact Details
T (91)  022-66930155 
Email: contactus @ nextmegabyte.com
NEXTMEGABYTE.COM
151, MasterMind 1, Information Technology Park
Royal Plams, Goregaon East
Mumbai -400063